StarMaker Lite: No.1 Sing & Music app
7.6.0
Sing and Have Fun
If you want to sing like a star you will find it is possible when you use StarMaker Lite. This free karaoke app is considered by many to be the best musical app of its kind. There are upwards of 2,000,000 and you can choose how you sing them. You can go it alone and let others find out how good your voice is or you can sing with the original artist. If you want to stretch yourself a little, then join with one of the 4,000,000 other users.
It is not just your own voice that can be recorded with the StarMaker Lite music app. You can add effects. When you first join, you are encouraged to enter your own picture and start your singing career.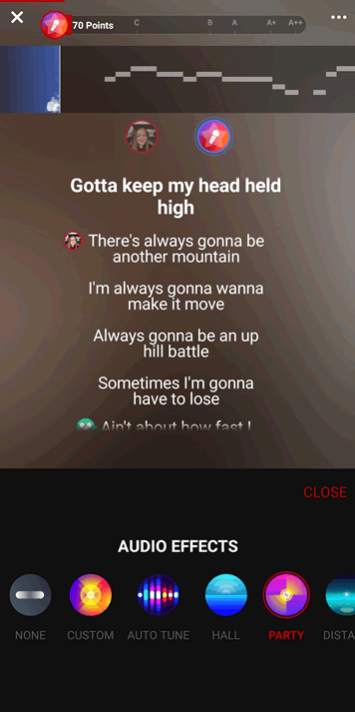 Unlike some karaoke's, there are new songs and singers that can be used. This includes Hotline Bling by Drake, 7 Years by Lucas Graham or Shake it Off from Taylor Swift. If by some chance you find that you have recorded all of the once that you like, then there is no need to worry as plenty more are added in a daily basis.
StarMaker Lite is a great way to let others know how good a singer you are. You can share your productions on a number of platforms including Twitter, Instagram and Facebook. You may not be discovered by a major producer but you can get your followers up and you never know who will end up hearing your performance via the music app. In the same way that you can share your work with users all over the world, you can also access the performances of people from far flung places.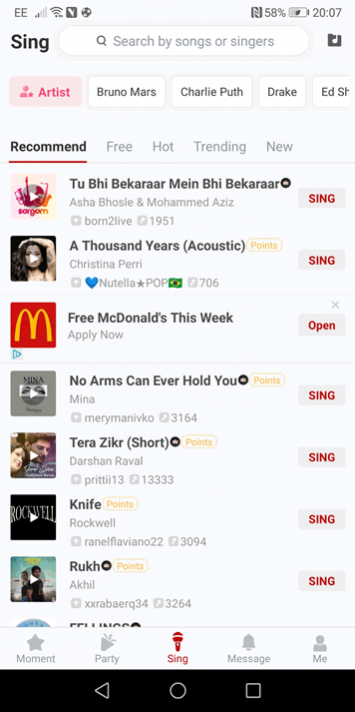 It is not only the song and your voice that will be important and fun to share. Once the song has been recorded you can play around with it and make it much more interesting. If you like and share their performances then it can be hoped that they will like and share yours. The more people you vote for, the more people there can be to get to know your name and what you can do. Other people are easy to find and headings make it clear what you will find when selecting them.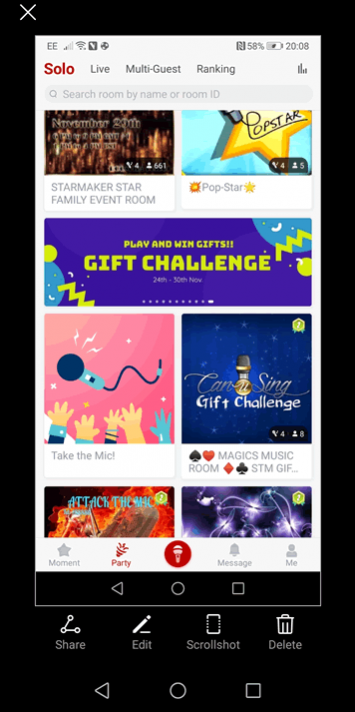 Some of the functions on the StarMaker music app are live and one such feature is "Take the Mic" which is a new addition. You will be able to see how quick of the mark you are when it comes to taking the mic and sing live with 5 other users of the Starmaker app.
Singers can be ranked and here you will be able to see where you are. There are challenges that will lead to winning gifts for a lucky entrant.
Features
Daily task – this contains a lot of interesting opportunities including VIP check in.
Take the Mic – you can add comments, add details to your personal card and your ranking.
Sing feature – songs will be specially selected based on what you have listed as your favorites.
Message facility – find out what your friends are up to – DMs included
Conclusion
You can practice your singing and share the results with others. There are so many additional things that can be done with the filters etc, that you will spend a lot of time getting things just right. There is no need to go into studios or arrange to meet up with others to put a song together – you can do it from the comfort of your home. You may start off just doing the basics but before long, you will be able to produce the perfect sounding and looking performance.
---
Add a review
Tell us your experience with
StarMaker Lite: No.1 Sing & Music app
7.6.0
RELATED PROGRAMS
Our Recommendations
---
---
---
---